Dynamics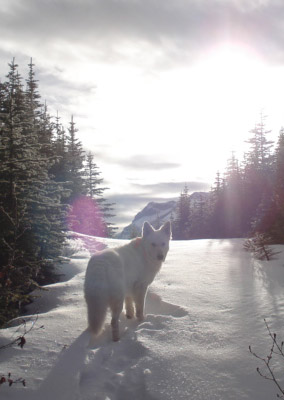 Ever wondered why the forest has to burn periodically? Or why the Canadian Rockies lakes are blue-green and the snow sometimes pink? Want to know why the grizzly bear is so important to Canada? Or why the complex relationship between the wolf, the elk and the beaver is so important to humans?
Let the certified interpretive guides of Skadi Wilderness Adventures pass on this, and other fascinating information, over a gentle walk in the backcountry. As we lead your small group tour, we will reveal the stories behind the scenery and create a memorable and inspiring experience for you and your family.
Each trip will be crafted to suit the individual or group's particular interests: one-day hikes around Nordegg, multi-day trips from the cabins, even "girls only" outdoor adventures are available. Please contact us to discuss further details.